I get a weird, randomly fluctuating distortion on the water when I have dynamic water enabled. If I look in a certain direction, it looks quite good with those awesome ripples.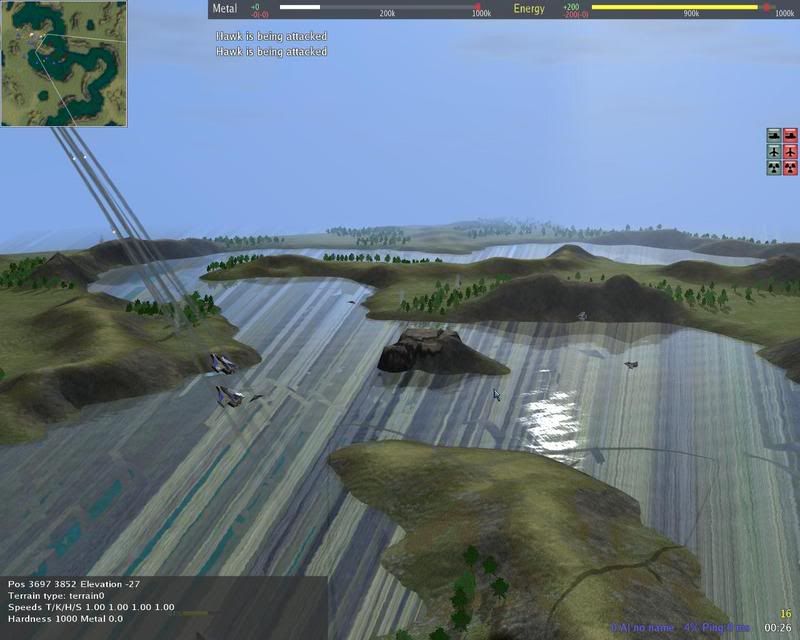 If I set to reflective and refractive, it is ok, but I love the cool ripples and want them back
I have an 8800 GTX with the January 10th beta drivers installed. I am using XP.
Can anyone help, please?
Please post if you have any information that might help or if you are experiencing this issue. Any new side effects will be added here.
Just in: Apparently this also effects dynamic clouds as well. I haven't even seen any since I got my 8800 GTX come to think of it.
8000 series possibly causes a rare crash during a startup of a match. Only work around is to restart the computer. Mine used to do this, but I got SetAffinity
from here
which auto sets the amount of cores to a program. This seems to have fixed it, so maybe not related to 8000 series, but dual core systems.
HOW TO FIX
LordMatt wrote:Works for me now that I rooted out all copies of dwgroundrefract.vp and updated them. In fact, you don't need to wait until the next release for this bugfix, just make a folder "shaders" in your spring directory with the attached file (change extension to .vp from .txt).

On a related note. I wish someone could fix refractive water so that you can see submerged units on 8 series cards:

http://spring.clan-sy.com/mantis/view.php?id=650
Bless you, Kloot! It seems to work perfectly well for me, and i'm on vista now!
(
Thank you very much for editing my post so that it thanks the right guy. Thanks [person who edited my post]
)