Ok, time for a contest. KDR, you've never put up a finished skin in your whole time here, and Rattle, you're a lazy bum. Anybody else need to be insulted first? Or are you all a bunch of no-good, wussy modelers around here?
Objective: make this helicopter model look as good as possible. Crowd judges.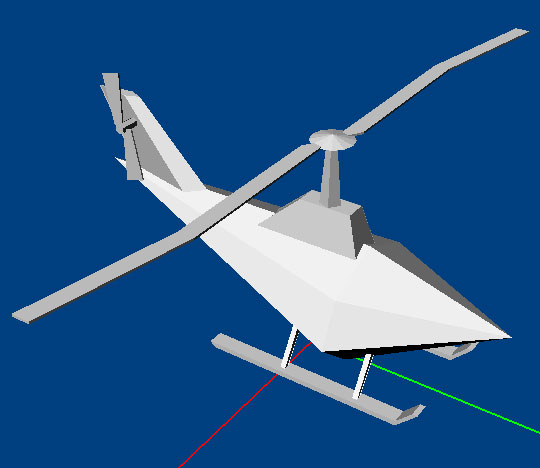 Get the mesh here.
.3DS format, for ease of use.
Rules:
1. You may not add new geometry to the model, or change the mesh in any way. The mesh must be as-is.
2. Your skin must be 128/128 pixels on a side, or less.
3. Final shots must be from UpSpring, showing use of a glow and reflection map.
4. Deadline is 11PM, Central Standard Time. No exceptions. We can run a second contest for people in the Eastern Hemisphere, if they want to.
Go.