I did invest the time to complete my texture atlas for the cursed constructs (robotic units and flyers from the cursed faction). As those are all more or less robotic units, this ressource should be interesting for most of you folks.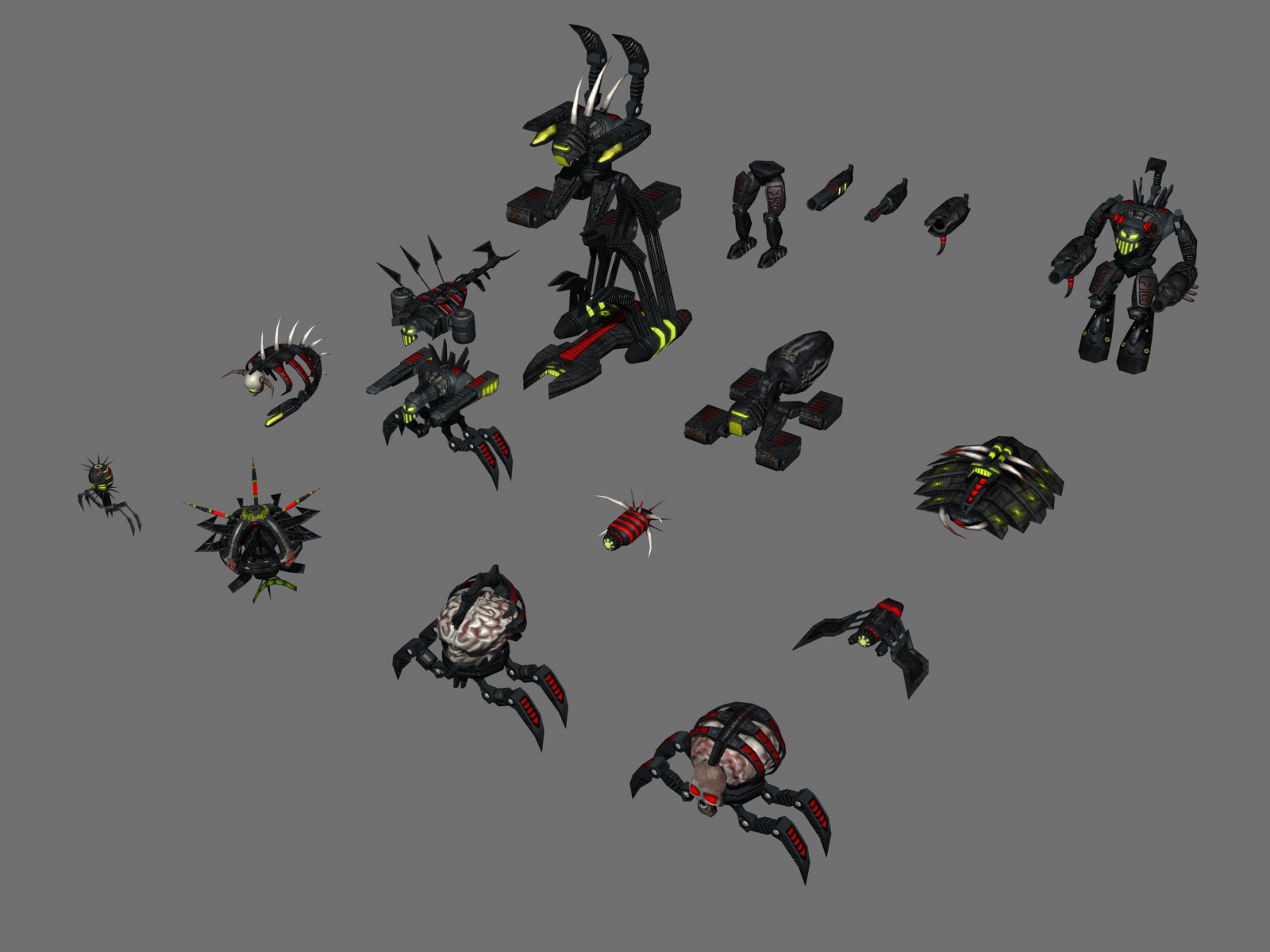 The models (.3ds) and texture files (color, bump, specular/reflection, glow, corpse) can be found here:
https://github.com/azaremoth/SB_TC/tree ... constructs
As the rest of my game the license is CC-NC-SA-BY. So, if you want to play some dark evil robot lego...