http://www.maps.google.com
Let's see who can find the most fucked up things on Google's Satallite map!
Here's mine: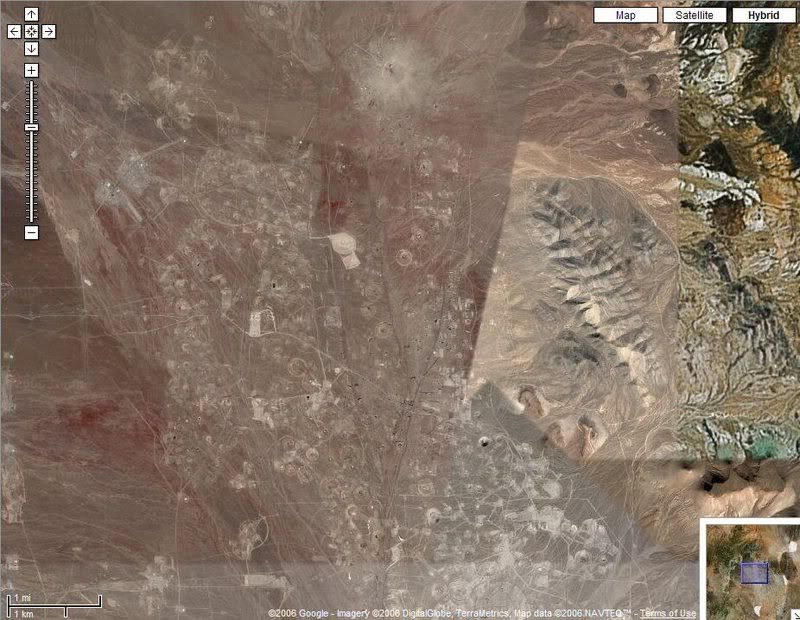 Apparent nuclear test area in Nevada, just east of Area 51.. all those little round circular dot things are the aftermath of underground nuclear explosions. Hundreds of them. This is only about half of them, but I had to zoom in enough that you could tell they were craters... And that big one at the top is an above-ground explosion crater.
Also, check out North Korea, particularly Pyongyang or any other North Korea city... they're freaky. Utterly devoid of cars. They look like ghost towns compared to other cities.