Screenshots: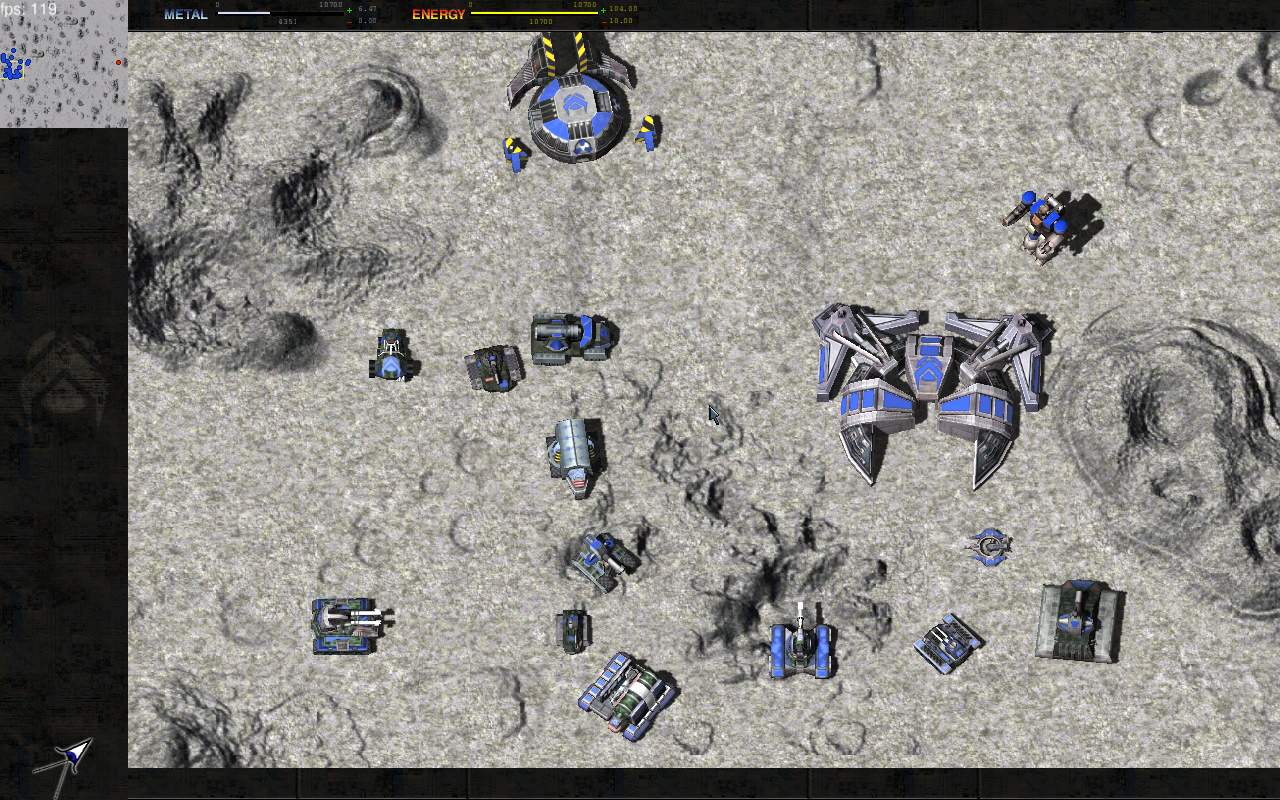 TA3D is a remake of the engine of Total Annihilation but in real 3D, preserving original gameplay and atmoshpere! TA3D is developped for different OS (Windows, Linux, OS X and other), current version is 0.6.10.
Site:
http://www.ta3d.org
Youtube videos:
http://ru.youtube.com/watch?v=PxkL0IIth04
http://ru.youtube.com/watch?v=Qy9Alw8gI_M
Current TA3D version 0.6.10. features:
- online mod repository with support of 20+ OTA mods
- multiplayer games support with internet server
- playing original TA campaigns
- scirmish games agains multple AI
- save/load single games
- extended TA mod support (mod managment feature)
- mega-zoom feature
- powerfull 3DMeditor (TA3D utility to create/import/export units)
- LUA support
- 3do, obj, 3DM, S30 models format support
- many other
3DMeditor features:
- import/export 3D models (3ds,3do,3dm, S3O) 3dm - TA3D format, that stores model and texture in the same file
- transparency support for textures
- texture animation
- shaders support
- animation (and cyclic animation support) - allows using of animated 3D map features like swing trees and others.
- many other
We are currently assembling of full set of OTA-style units, to replace original OTA CC units with more detailed model. We are asking for your help to point the mod (or several mods) where are units, that can be used for replace TA+CC ones are present.

Also help with coding/modelling will be greatly appreciated, if anyone willing to help to develop TA3D.
Current windows version version 0.6.10.
:
ftp://downloads.ta3d.org/binaries/windows/dev/0.6
Current mandrive version
:
http://ta3d.darkstars.co.uk/urpmi/ta3d.urpmi-media
Install guide
:
http://trac.ta3d.org/
(you`ll need at least totala1.hpi and totala2.hpi from OTA in /ta3d/recources/ to play scirmish.
Suggestions are wellcome :)