I always talk about contrast and distance recognition, but i thought i just make an example of it that is really obvious in CA with mr.d's gators.
Here are some gators at a distance. Dark grey body with light grey hightlights.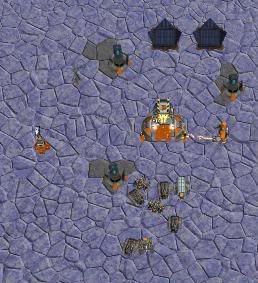 The light grey helps you tell which way the gator is facing (light grey under the turret, towards the back, light grey on the treads) and for conveying all sorts of other other information. You can see it doesnt do this terribly well because there isnt much contrast.
But wait.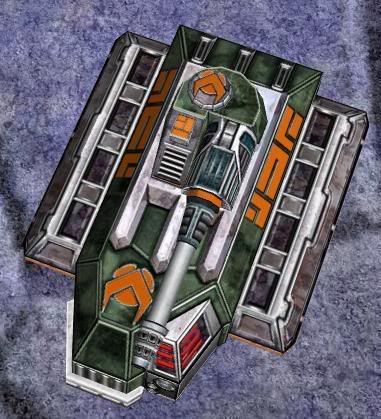 Its not grey at all, its light and dark checks. They blend into eachother entirely at a distance. The 3 bright stripes coming out the front of the area under the turret do the same thing.
The model isnt a flat grey at all- the contrast in it is very high. But the frequency is also high. Dark greyish plates on the side of the treads, a much lighter trim sorrounding checks. There are all these subtle bands of white from underneath the front to around the turret and more. But the frequency of the changes in contrast is so high that it all becomes a flat grey at a distance.
By putting contrast and detail into the model close up and a high frequency of light-dark-light-dark, it just becomes grey at a distance. The primary contrast in the model should be between large, unifrom zones. There can be detail within them, but when that detail is averaged (as it is, at a distance) it should still contrast with other areas of the model.
This is why racing-strip style teamcolour and sticking all the lighting detail into tiny greebles and plates while overall the model is just one uniform colour is just a bad idea for distance recognition.
This is not to rubbish Mr.D's models, most of them are much better in this department and are excellent overall (just look at the con vehicle, its detail and direction are obvious, you can see the metal plates on the top even at this distance).