A wild update appears!
So, as alluded in my
Tucson thread
, I recently moved, and between settling in and getting my new (awesome) job going, I haven't had much time or will to work on CT.
I have managed to eek out these two unit remodels though, finishing up the artillery last night. Enjoy!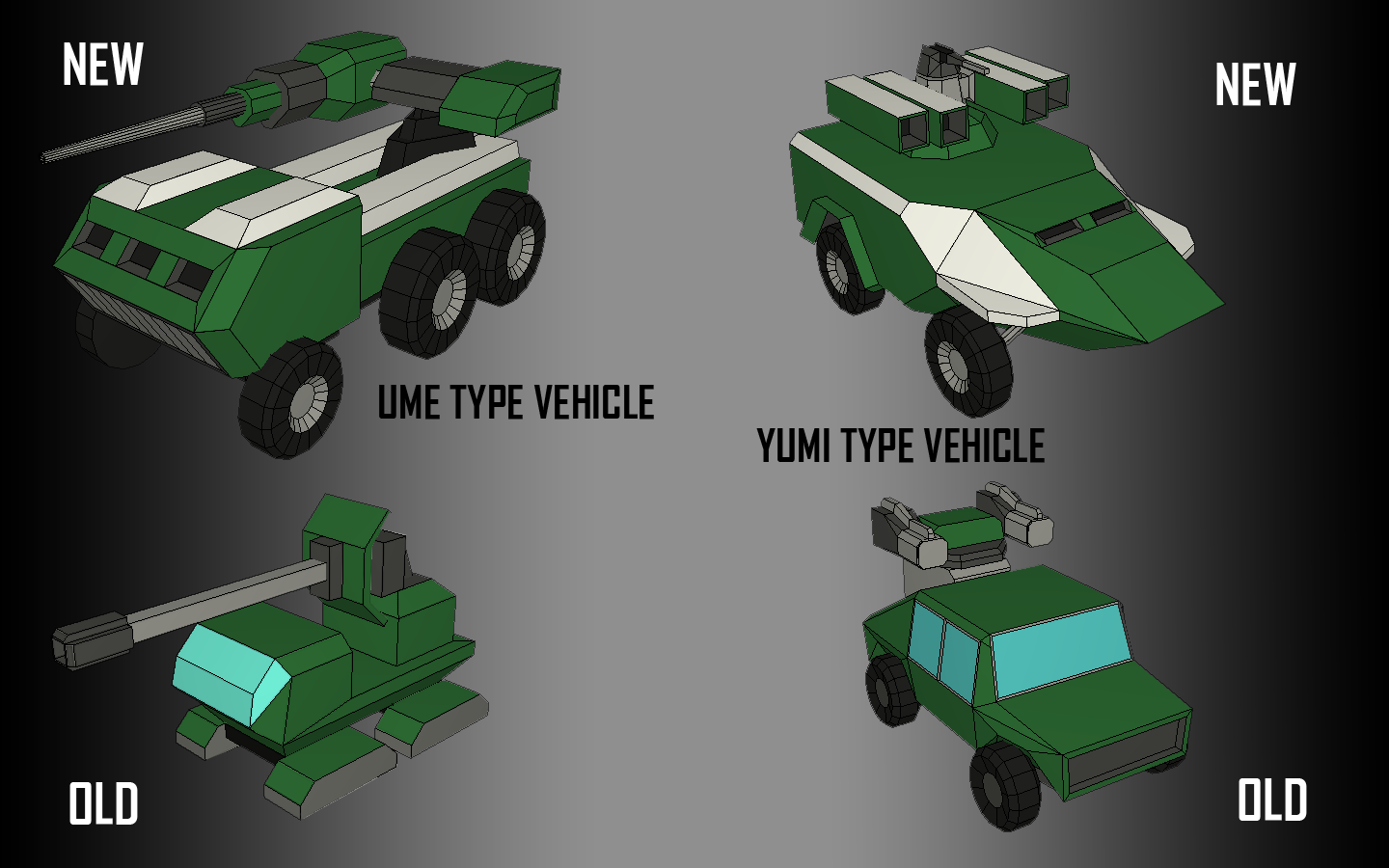 The artillery is the same (barring some rebalancing), but the Yumi Type Vehicle now has an anti-cruiser laser.