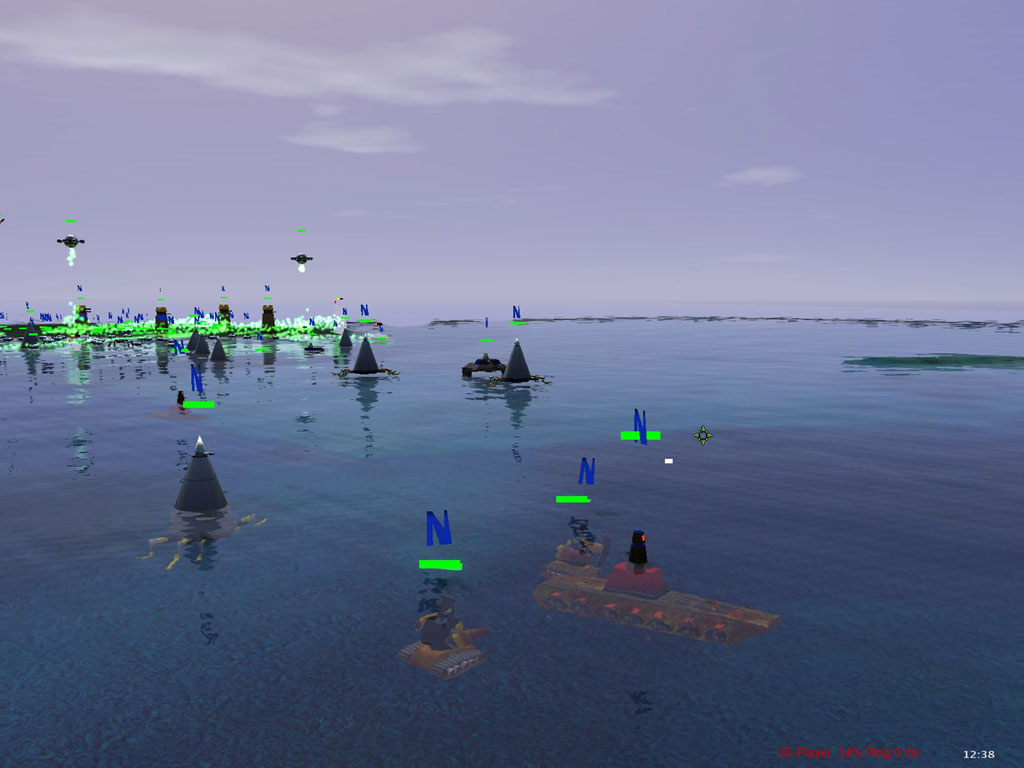 Get it here.
This is an interim, gameplay release. Only really for purists- I cleaned up a number of gameplay issues and minor quibbles, optimized a bunch of things, and generally tweaked the game design. Among other things, here are some changes:
1. The TriRook has been slightly nerfed.
2. The MegaSheep now fires to its maximum range, like it should.
3. SpireRooks now defeat Holders on a 1:1 basis. How large is their defeat ratio? I dunno yet, honestly, and haven't bothered trying to compute it. It's not a huge margin, but it's better than it used to be.
4. Knights have been de-nerfed somewhat. Main area is speed.
5. Wolves are no longer hoverattack, but instead are true planes.
6. New weapon, explosion and other effects added.
7. Somewhat-optimized usage of scripting-time. Not perfect, but
much better
than previous versions!
8. A few other minor odds and ends, like a Spawn file (which is hopefully correct- the numbers before the Unit names are incredibly mysterious).
Overall, the balance has been slightly shifted back to offense, whereas the previous releases were balanced slightly more towards defense than 0.4. I'm going to continue to improve this mod's code and clean it up, but I probably won't add any new units or radically change their roles again, until I've made up my mind about Xect vs. Mynn...