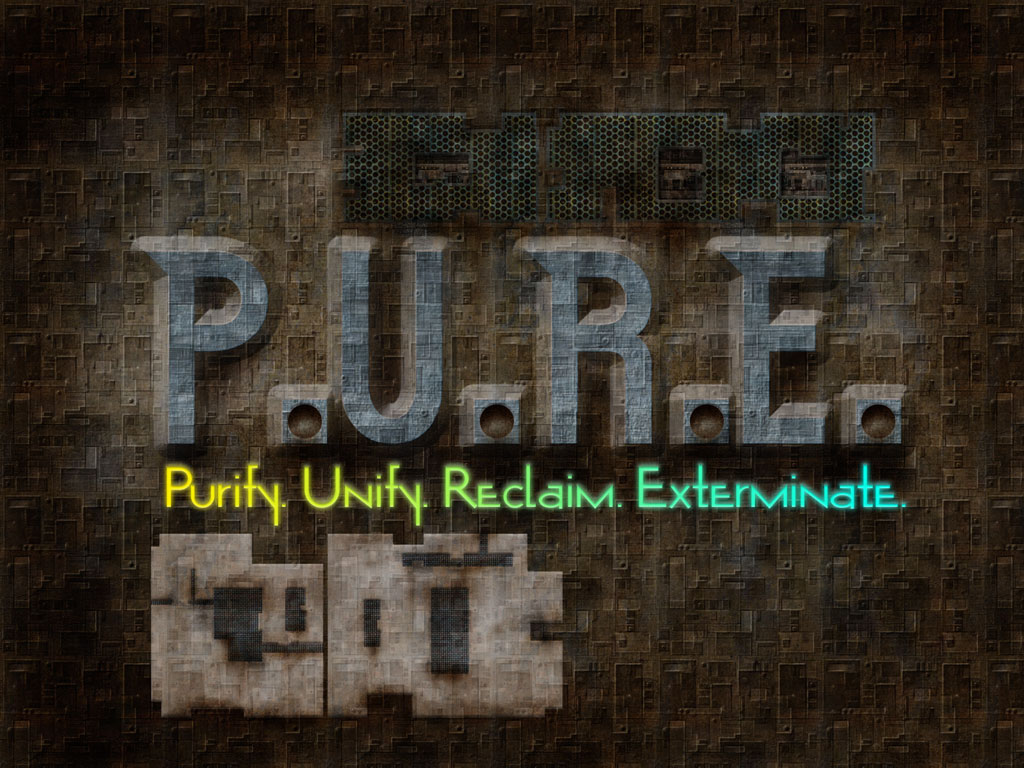 This is the release thread for P.U.R.E.
I am currently regarding this as a "public beta", although IRL events have conspired to make it very difficult to continue to work on this game for some time to come. I hope that everybody enjoys this game, even in its unfinished state.
What is P.U.R.E., and why should you play it?
Very simply, P.U.R.E. is my attempt to build a game design that includes all of the things I liked about OTA, while cutting out the things I didn't.

Here is a promo video, made by Pendrokar, that shows you what gameplay looks like. It's showing an older version of the game- it's even more spectacular than this, visually.

Here is a promo video, made by Cabbage, showing some great footage of P.U.R.E.'s units. Very clever camera work, I think most people will really like this...
Here is the game, direct from Wolfe Games.

Here's an AAI config.

KAIK works well with P.U.R.E. out of the box, in SVN builds of Spring. Should give players a good game.
As soon as I have a config for other AIs, or I know other AIs work properly with P.U.R.E. I will post them.
System Requirements
P.U.R.E. requires the latest builds of Spring to play. This usually means that the latest SVN is required (but 0.55 is 0.76b1 compatible).Get the latest installer builds here.
Minimum System Specs
Athlon XP 1.3 GHz, or equivalent.
512MB RAM
ATi Radeon 9800SE or equivalent.
Recommended System Specs
Core 2 Duo 2.0+ GHz, or equivalent.
1GB RAM
nVidia GeForce 7900GT or equivalent.