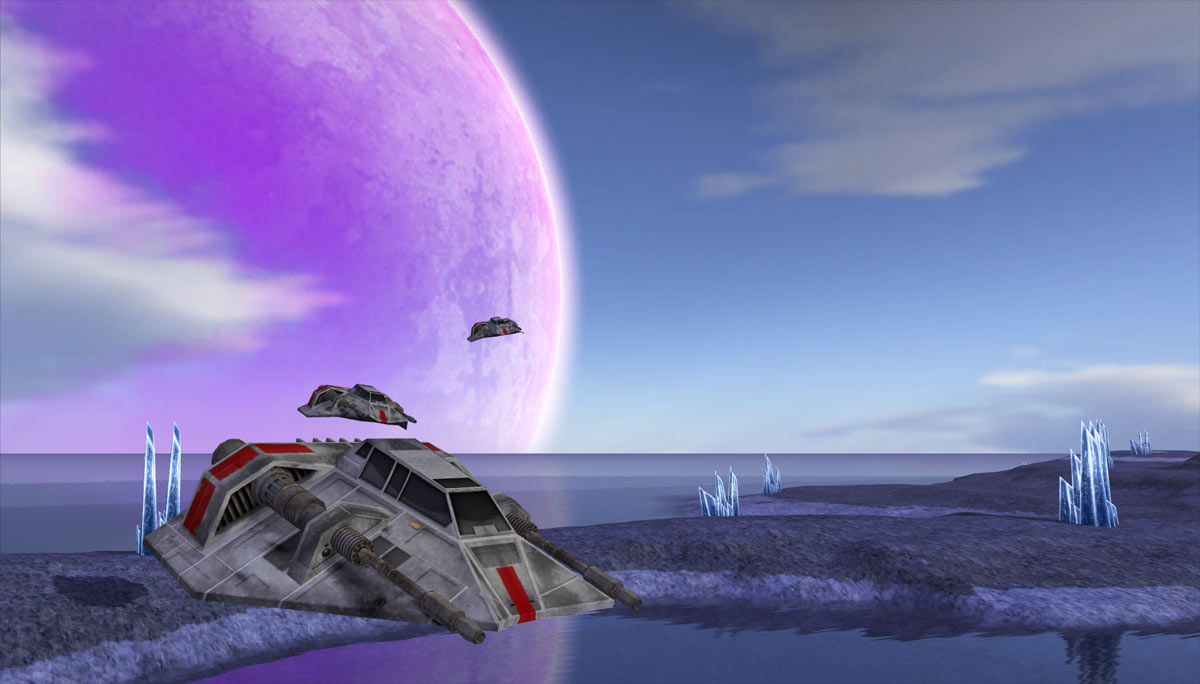 www.imperialwinter.com
For the sake of our sanity, users are welcome to post replies to any threads here, but are unable to post new threads - please sign up to our forums where you are welcome to post new threads regarding any inquiries you may have about IW, and keep track of our progress!
------------------------------------------------
Star Wars: Imperial Winter is a
currently unreleased
free, multi-platform, real time strategy game. Featuring over a hundred different units for the Galactic Empire and Rebel Alliance, from The Phantom Menace to Return of the Jedi and beyond, SW:IW aims to not only contain the best gameplay of any Star Wars RTS, but the most diverse cast of units, including:
Gameplay:
* Asymmetrical balance: the two factions are very different from each other;
* Total Annihilation-style constant resource system: you do not have to pay upfront for any units, but if you run out of resources by spending more than you are receiving your entire production infrastructure will fail;
* Realistic weapon physics: every single projectile's path is realistically calculated, meaning your men can hide behind a hill from enemy laser fire but not from an artillery cannon!
* Other secret features youÔÇÖll just have to wait to see!
Units:
* All the units you'd expect: Stormtroopers, TIE Fighters, X-Wings, stealthy Rebel Commandos, walkers, and more;
* Special infantry such as Imperial Royal Guards, Wookiees, Mon Calamari commandos, and Bothan spies;
* Reactivated Battle droids in Imperial service;
* Many repulsorlift tanks from various Expanded Universe sources;
And others!
Note: Some units, such as Jedi/Sith and AT-AT walkers, will not be initially available because of the balance issues they bring. We must first develop the lower-level units before we can implement such strong units.
At present, Star Wars: Imperial Winter is over 85% complete, and has entered an intense closed-beta testing stage.
We are actively seeking people to help with the production of the mod
Specifically, we would love to hear from you if you are able to model, UVmap, texture, script (cob/bos, lua, other languages), sound effect production, CEG effects or voice acting. Contact us on our forums, or here via PM if you would like to join our team (please include some examples of previous work with your email/PM).