Doo said Discord is reflective of the true state of BA. I was surprised to be greeted by this: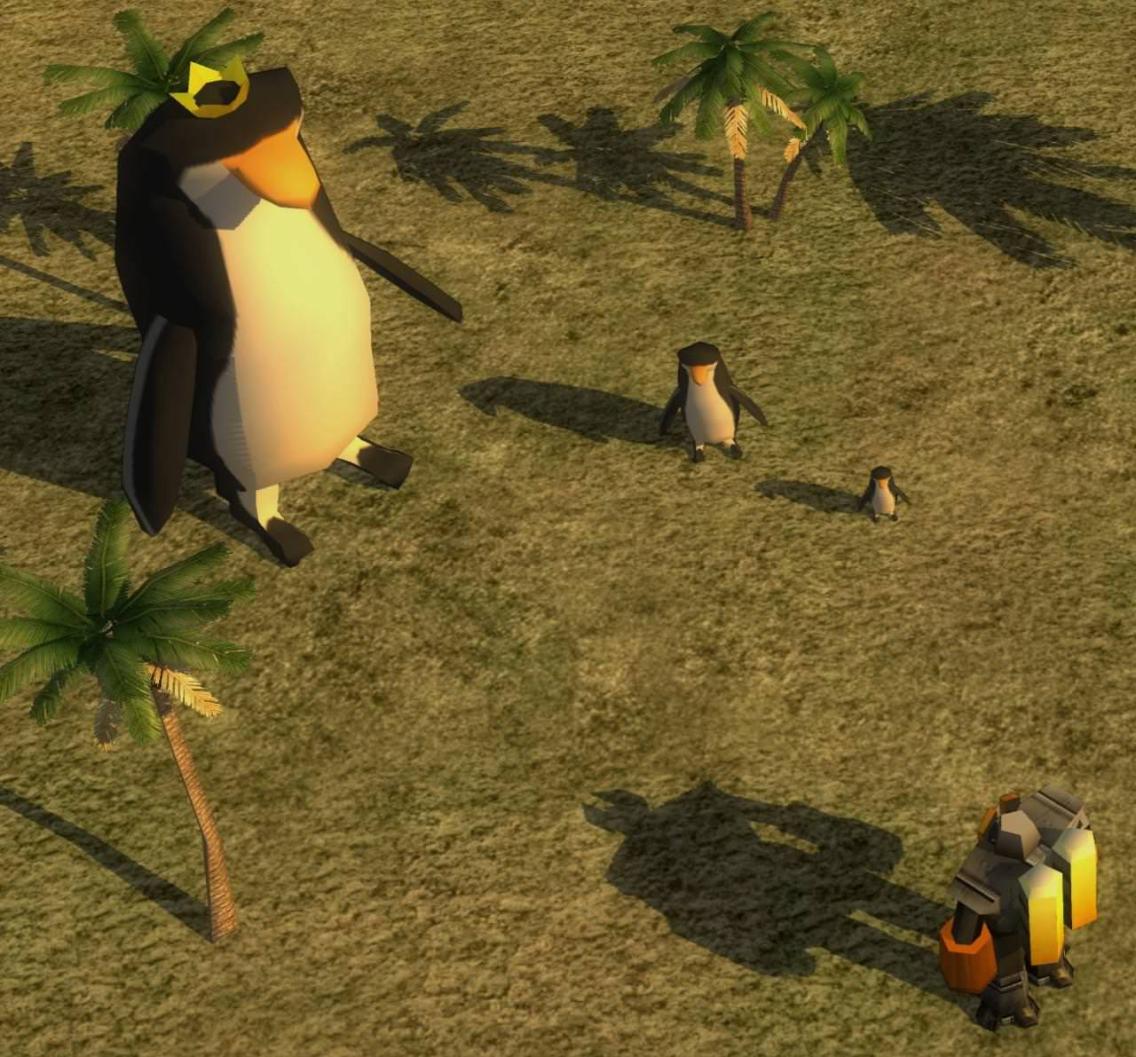 I think the chance of finding animal life in a galaxy devastated with infinite war is low and cannot be considered preserving the spirit of the TA universe.
The commander is the size of a large tower block, therefore even the smallest penguin is larger than a real life bus.
I noticed developers give certain players special in-game treatment. For example whenever Lucy spawns a penguin spawns with her. I think this is a step in the wrong direction. Especially given the recent Battlefront situation.
Development time that could be spent fixing real issues like pathing or balance is being spent on penguins