They look so unprofessional and make spring look like a college senior independent study project.
Map edges are one of my biggest points of frustration.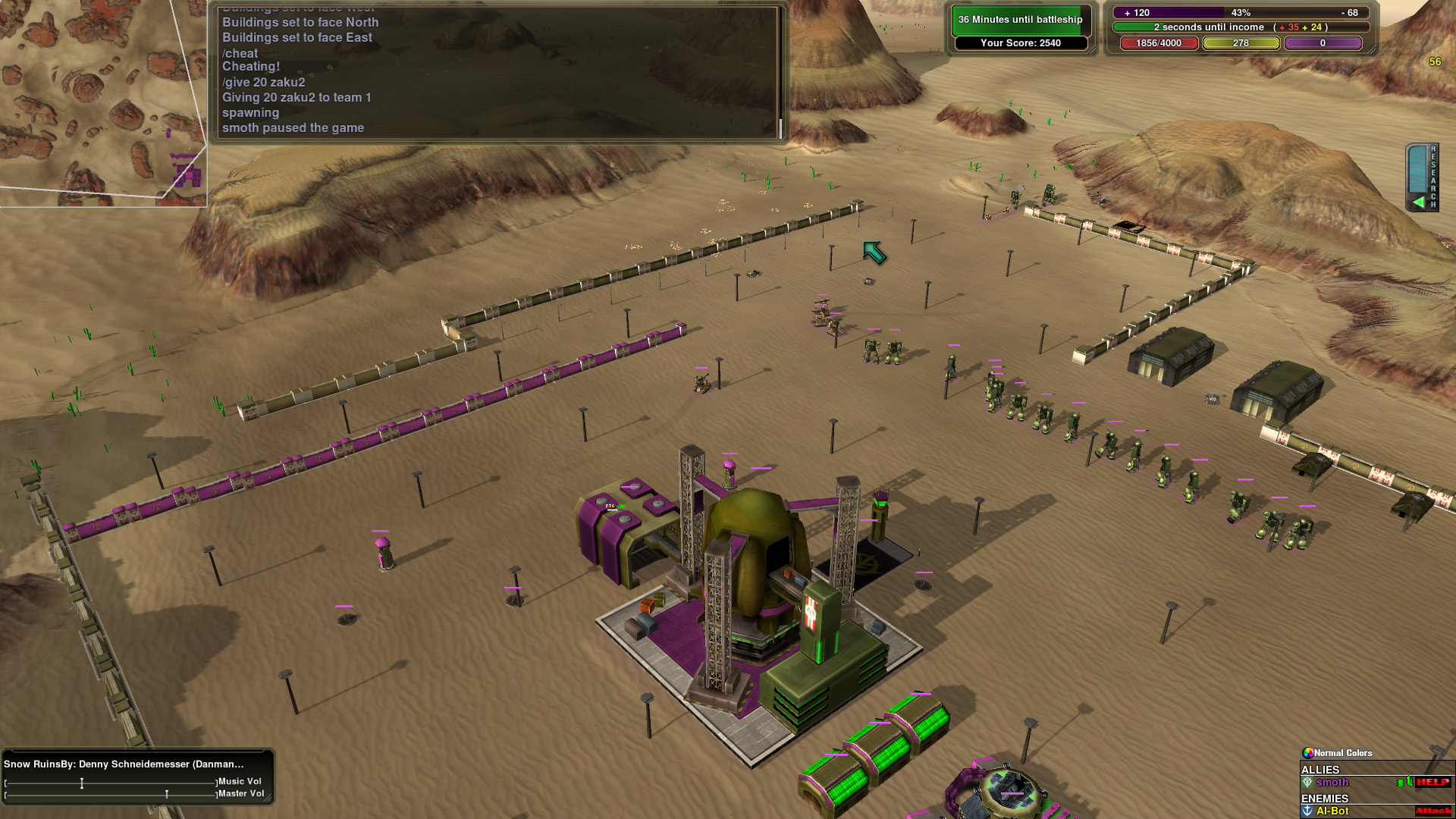 so we have something that looks like this.
but when we move the camera to a south edge:
I have tried everything, terrain around the map:
Then there is well, make your map an island..
yeah I pioneered that in the old map format
not all your maps can reasonably be floating islands.
What about camera control?
Camera control this can help, it would be a lot of work to write a custom widget that locks all camera modes into the map area. it also doesn't cut it for long maps like the one at the top of my post.
or BD's map edges widgets?
this works fine but there are some issues
- starts can be placed outside
- area reclaim can result in moving outside
- - so basically, all area commands that have their center inside the boundaries, but have items outside the map boundaries will be a tad broken
We have some areas that we as content developers have no control over. So this needs to be a discussion between content devs AND engine/lobby devs.
we need some kind of way to have the engine believe that a specific section of a map is playable where as outside of it, it doesn't bother, only renders.
or maybe some kind of way to have the map repeat outside of the map area?