*in before osama*
What I mean is people who you felt were really positive energies in the world. By modern I mean in the past 30 years they passed on.
Bob Ross
seriously happy fucking trees... I cannot think of bob ross without laughing or at the very least smiling a little.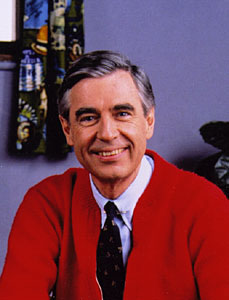 Fred Rogers(Mr Rogers)
PB ficking S
last but not least
Jim henson
the worlds he saw to creating I don't think we will see stuff like that again. Works like the dark crystal still inspire me.